BRING IT. A bold statement we, with the Hilton All Suites brands, are making.
With one of the fastest growing pipelines and a plethora of amenities that really capture the hearts of our Guests, we're saying bring it. To just about everything.
And because three brands are stronger than one, we're Bringing it Together.
At the first-ever All Suites Conference set in historic New Orleans, you and 2,300 of your fellow hotel leaders will be a part of something big. A conference experience like no other. You can get started by registering today!
Required to attend:
General Managers and Director of Sales
Registration fee $1250
Non-refundable registration fee must be paid by credit card. Processing fees will be added to registration.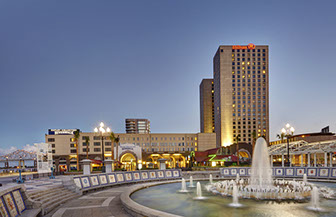 This year's host is the Hilton New Orleans Riverside
Need assistance? We are here to help.
HiltonASC.Com COPYRIGHT © 2017. All Rights Reserved.